Explore the beauty surrounding Scotland's second highest waterfall at An Steall.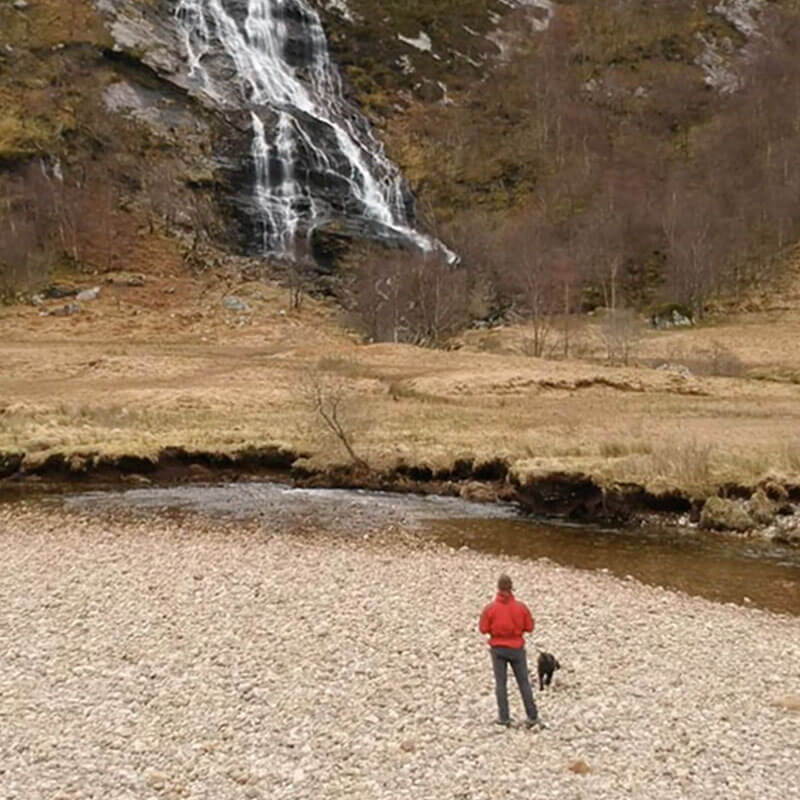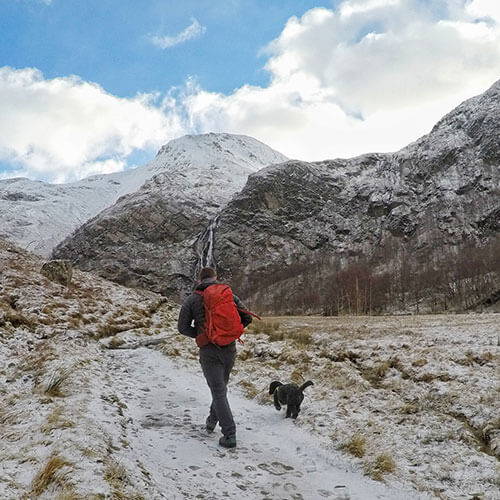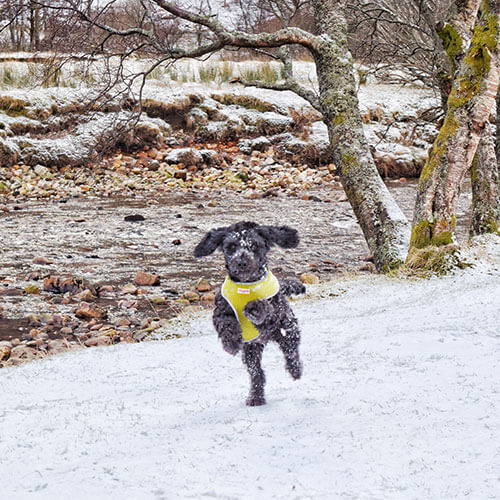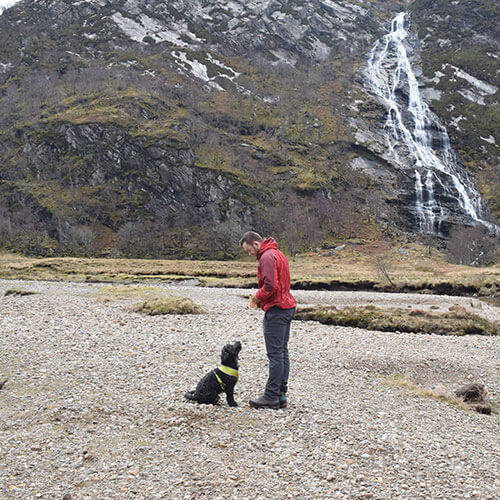 An Steall is a superb low-level walk in Glen Nevis, Fort William, below Ben Nevis and the surrounding mountains.
This short but impressive Dogventure gives the best views of the mountain slopes of Ben Nevis and the Mamores.
As you begin your walk towards the An Steall falls, you and your four-legged friend will start to encounter the sounds of the river flowing through the gorge and the smells of the woodland that surrounds you.
There are several great viewing points along the way for photographs including the beautiful scenery looking down into Glen Nevis and impressive Scot pine trees clinging to the side of Nevis Gorge.
Once you have made your way past the boulders, the path will begin to level off and you will hear the crashing of the water before you see the spectacular An Steall falls, the third highest falls in Britain at 120m. If you want to get a closer look at the falls there is a wire bridge that can be crossed with great care.
The walk takes around two hours to complete at a steady pace and it is perfect for larger dogs to run around and explore, just don't forget your hiking boots.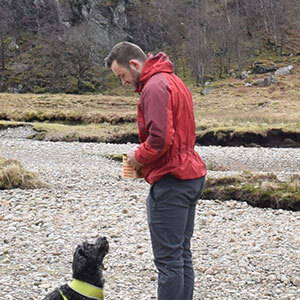 Chris feeds his dog Training Treats

Harringtons Training Treats are a complementary pet food suitable for all dogs from 8 weeks old.
Natural healthy treats containing no artificial colours or flavours, no added sugar, no soya and no added wheat.